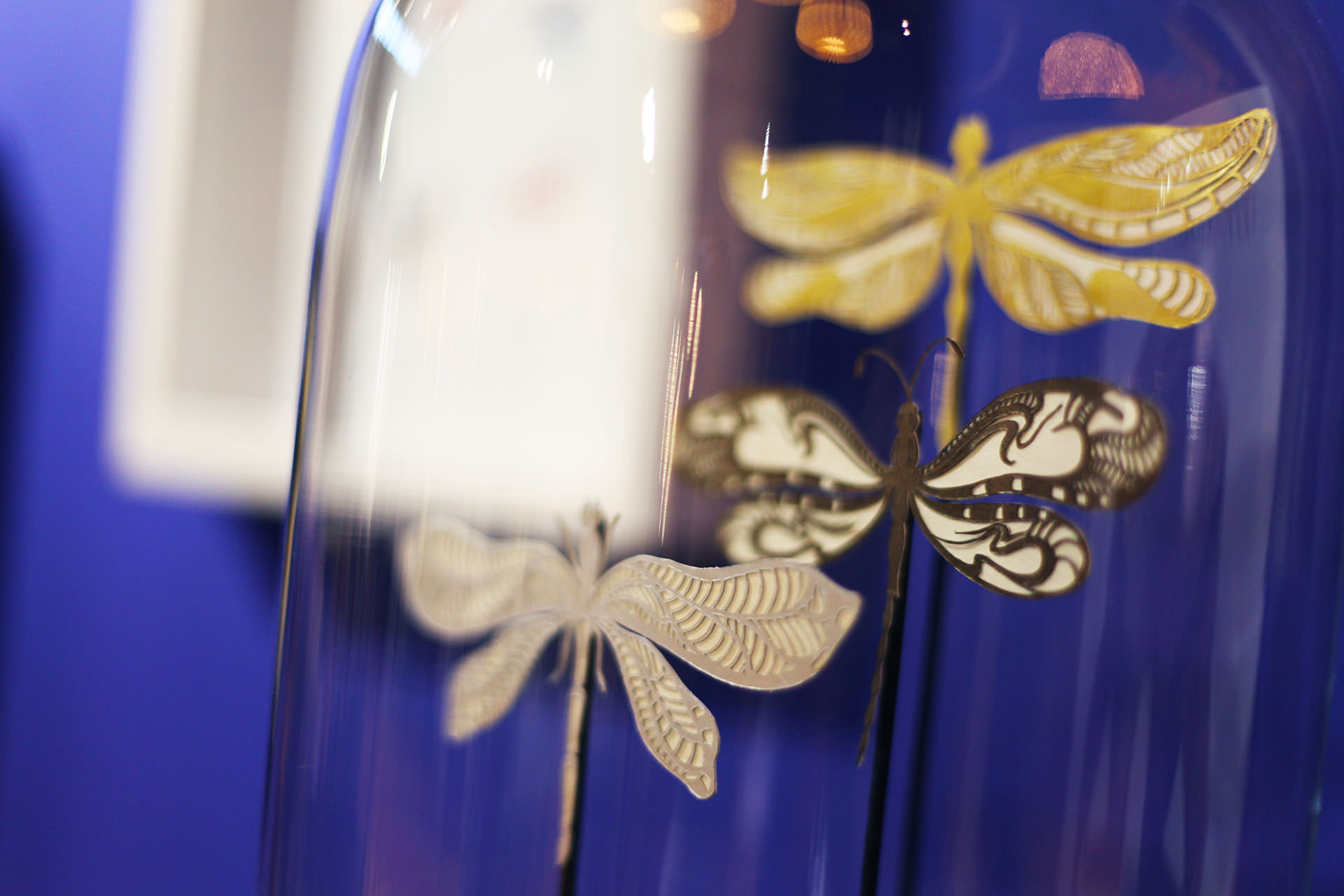 The 2021 artistic season will begin at the beginning of April with the exhibition and sale of works by several artists who bring me a lot of emotion. I share with you universes that I love and which, I hope, will give you as much joy to discover them as I had.
If you like their work, we can also arrange meetings with each of them.
In the "Charles" room we will exhibit the origami works of Clotilde GRIES , whose sensitivity and poetry have definitely touched my heart. Very limited editions in paper, made for the Bastide which will evoke the south, the flowers, the sea, using Japanese folding techniques. A remarkable work whose artistic scope shines like the personality of Clotilde whom I had the chance to meet.
We are also pleased to welcome the artist Galka in the Charles room, whose gallery located in the village of Callian does us the honor of sharing his colorful universe which tells the story of Provence.
On the side of the "Joséphine" room, which is a tribute to Joséphine Baker, you will find works by Remi André , an artist from the Var, who practices artistic photography with passion and whom I have known for several years.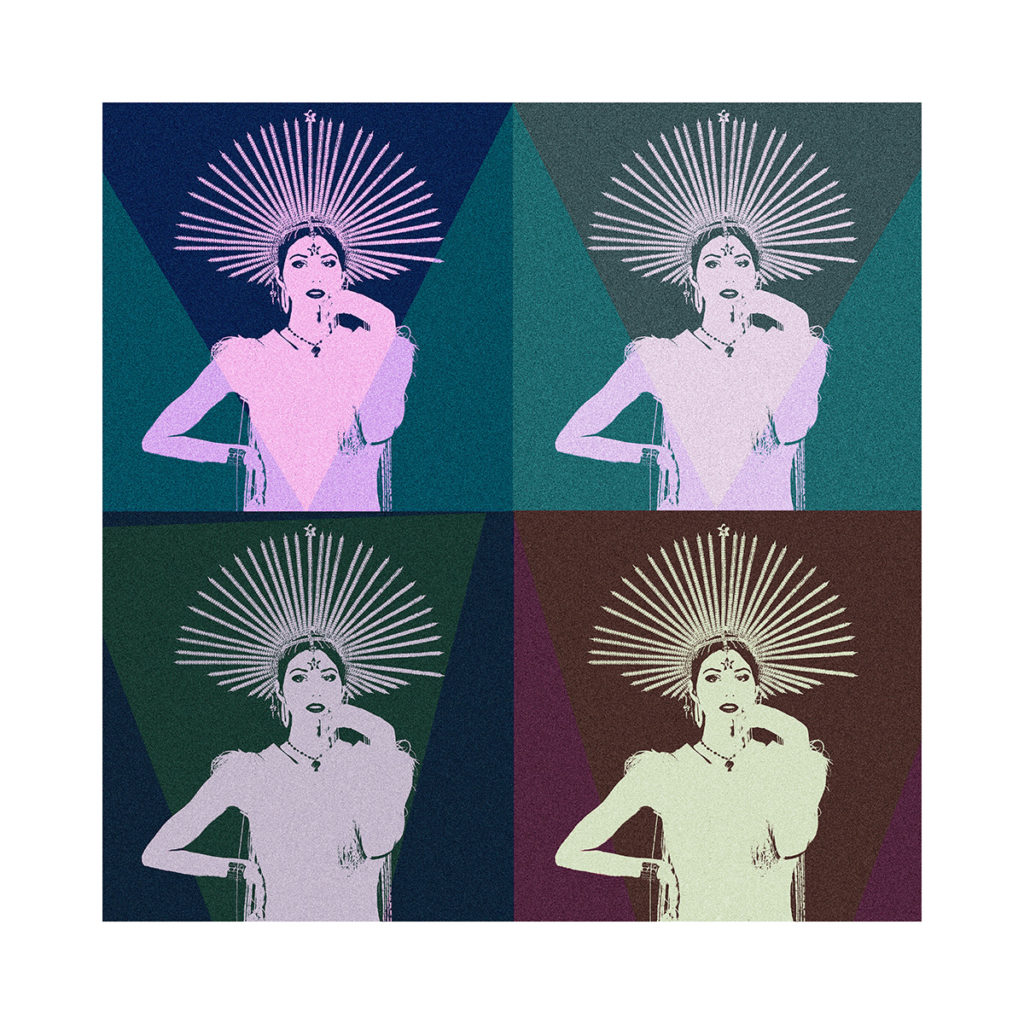 His gaze into the lens is drawn to originality, attention to detail, expression of feelings and composition, whether spontaneous or elaborate.
He takes us back in time with vintage compositions. I want to let you know it and the Joséphine room seems to me to be particularly related.
The Pauline room is dedicated to Street ART. You will discover the works of the artist Sam LIS , street art artist from Cannes who has evolved over time towards a universe where flowery and poetic collage mixes with painting, for works where we find graphic design, cartoon characters drawn like graffiti but in a very refined composition.
In my gallery I dedicated the space to two painters of color and the abstract.
The work speaks forcefully in the abstract from the heart of the one who created it to the heart of the one who discovers it!
The color that warms like our south.
I invite you to meet these two painters who transport me through their creations.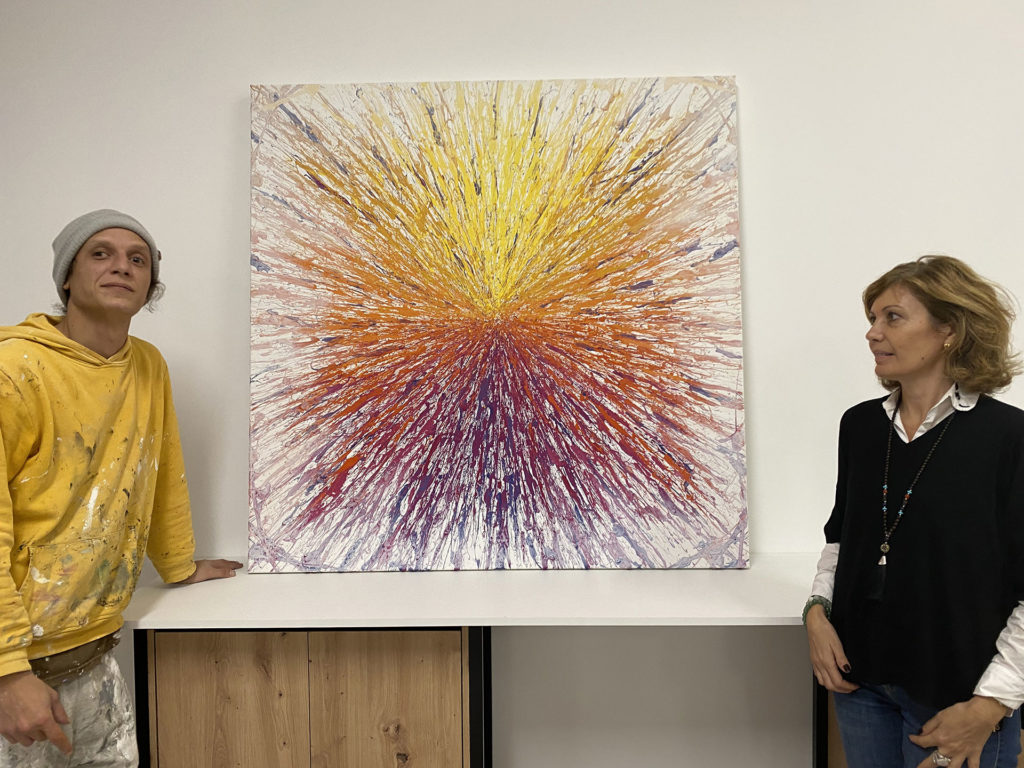 JEREMY BESSET:
Painter from Cannes who, from an early age, expresses in his art, his love of life. A well-known and recognized painter, he gives us the immense pleasure of exhibiting his work "explosion" which bears his name so aptly, and his sculpture "life" in the open-air gallery, our garden!
François NUGHES :
I met François when I was living in Paris and his immense work, which I discovered in his studio in the 12th arrondissement, immediately fascinated me. Painter exploring form, his color variations remind me of the vegetable kingdom; the realm where light nourishes matter so that it blossoms magnificently.
What pride to exhibit François who, despite the number of his exhibitions and his international career, supports us at La Bastide and recognizes us as a house of artists.
Outside, the sculptor Jos Craignic , will reveal his creations to you over the trees or by the pool. Jos is a Breton sculptor who I discovered thanks to my attachment to Brittany. And yes ! I am Provencal by my mother and Breton by my father! Jos' creation enchants with its mobiles, its metamorphosis of matter in its agile hands. Come and admire the tightrope or protein works that I have selected.
Marc Renaut, sculpteur :
MALFOY Louis Marc Renaut born November 28, 1952 in Ferryville, Tunisia.
Artistic activities: Beginning of work on wood in 1970 as a self-taught person. Departure in sculpture, apprenticeship in metal, besides bronze, iron and alloy work. Design and manufacture of bronze and stone lighting fixtures from 1982 to 1989 Approach to marble, cutting and shaping. Departure for the south of France and discovery of ceramics, the land of enamels, several years of raku, then glasswork. Opening of a workshop and permanent exhibition of his works in Callian since 2007 Since then, various exhibitions throughout the south of France, in Mougins, Cannes, Marseille, Valbonne, Menton, Cagnes sur Mer, Monaco, etc.
All of our art is affordable. We are a gallery that brings the sometimes intimidating world of large city galleries within reach of its guests.
If you like the Bastide, you will like our artists!