Guest house,
artists' house in Provence in Callian
Bed & Breakfast
Welcome to the Bastide du Bau de Reddoun! Enough for our guests, we welcome the 1 st April to 30 October in our beautiful South of France remains artistic.
Come and relax by playing bowls like a local, recharge your batteries with our well-being treatments (SPA, sauna, swimming pool, massages), and discover the soul of our house, where you will be surrounded, as in an art gallery , works and books.
Nearby, the small hilltop villages of the Var, the vineyards and estates, and the Saint Cassien lake with its magnificent forest …
The opening of our house is a family project; that of gathering in a place where life is good, an artistic and literary place … an exceptional country house renovated for the well-being of our guests.
RELAX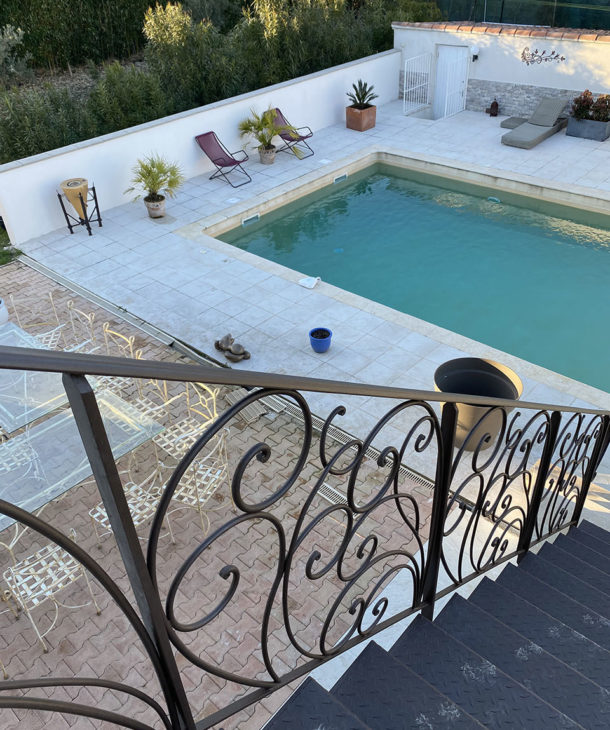 OPEN WIDE EYES AND HEART, BLOW AND VACUUM FROM SPA TO SAUNA….
Or work out in the gym or the pool.
We cannot say it enough, our region is so beautiful! It only takes a weekend to be convinced. The lake and its forest of oaks and mimosas, the magnificent hikes in all seasons, the sea nearby and all the cultural points to visit …
THE PROVENCAL ART OF LIVING WELL
Living well with us is what makes our hearts beat faster.
Living well means rest. In one of our generously sized rooms, or on one of our deckchairs, in the shade of a parasol or a tree in the garden, you will take pleasure in the famous Provençal nap which replenishes your energy.
To live well is also to be tempted by our treatment facilities, sauna, jacuzzi. Our masseuse Marine and our esthetician Virginie will take care of you (by reservation).
You can relax, with family or friends, by teasing the boules whose land, lit in the evening, gives rise to parties of laughter and memorable evenings!
Finally, in addition to our swimming pool, sport is at your fingertips! Our room has a dance floor, stretch bars, an elliptical trainer and we have Anne Edwige who, by reservation, takes you in hand for personalized coaching of jogging, cross fit, pilates, yoga … and even boxing.
Do not hesitate ! Spend an incredible vacation where everything comes together at the Bastide Bau Reddoun.
TO REST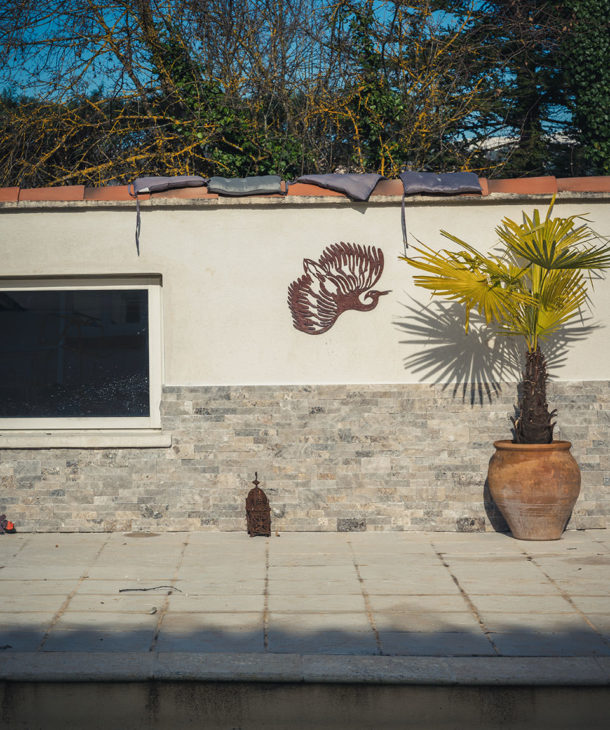 THE LITTLE BOUTIQUE DE LA BASTIDE
In the small shop, you will find a jumble of scents of Provence, in candles, essential oils, body care, scented soaps from our local artisans. Tasting products that I have tasted before you and chosen for you: Limoncello, Provence favorites, olive oil, jams…. All that is a feast for the taste buds and will allow you to travel back to the Bastide as soon as you open the jar! Without forgetting our famous homemade jams: the "Calouanne"! The success of the Bastide. There are also lovely little cicadas, lavender pouches, bohemian beach dresses, summer shorts, crisp pom pom shirts etc. A nice moment to spend in perspective!
The shop is my bohemian to me that I deliver to you with pleasure, so much I love these holiday memories that we find and bring back home with emotion….
FREQUENTLY ASKED QUESTIONS
How to book a room at the Bastide?
You can book a bed and breakfast in the Var directly from our website, you can also contact us by email contact@bastidedubaureddoun.com or by phone 06 34 99 60 80.
Does the house have parking?
Yes, a secure parking space is allocated per guest room.