The guest rooms
sleeping is not a luxury
Hébergement en B&B
In my life, books, dance and art have always been a means of better living. So, through the themes of our rooms, I wanted to pay tribute to artistic personalities who were important to me.
All our rooms, by their charm and originality, call for rest and moments of well-being where everyone can find themselves. They all have an independent entrance and their own bathroom, as well as WIFI. We offer, as an option, the possibility of ordering a welcome bouquet, rose petals for the bathtub in the Pauline room or even poems on demand to slip under the pillow … Do not hesitate to consult Gwenaele who is full of ideas to personalize your room.
So what about you, are you more of a treat on the pillow or poetry under the pillow before going to sleep?
With us, sleeping and enjoying is our leitmotif
King size bed or twin beds pushed together for maximum space
Premium bedding gives you the sleep of princes and princesses.
Beautiful curtains that open in the morning to a lovely view of the village of Callian and our garden
Cozy pillows
To rest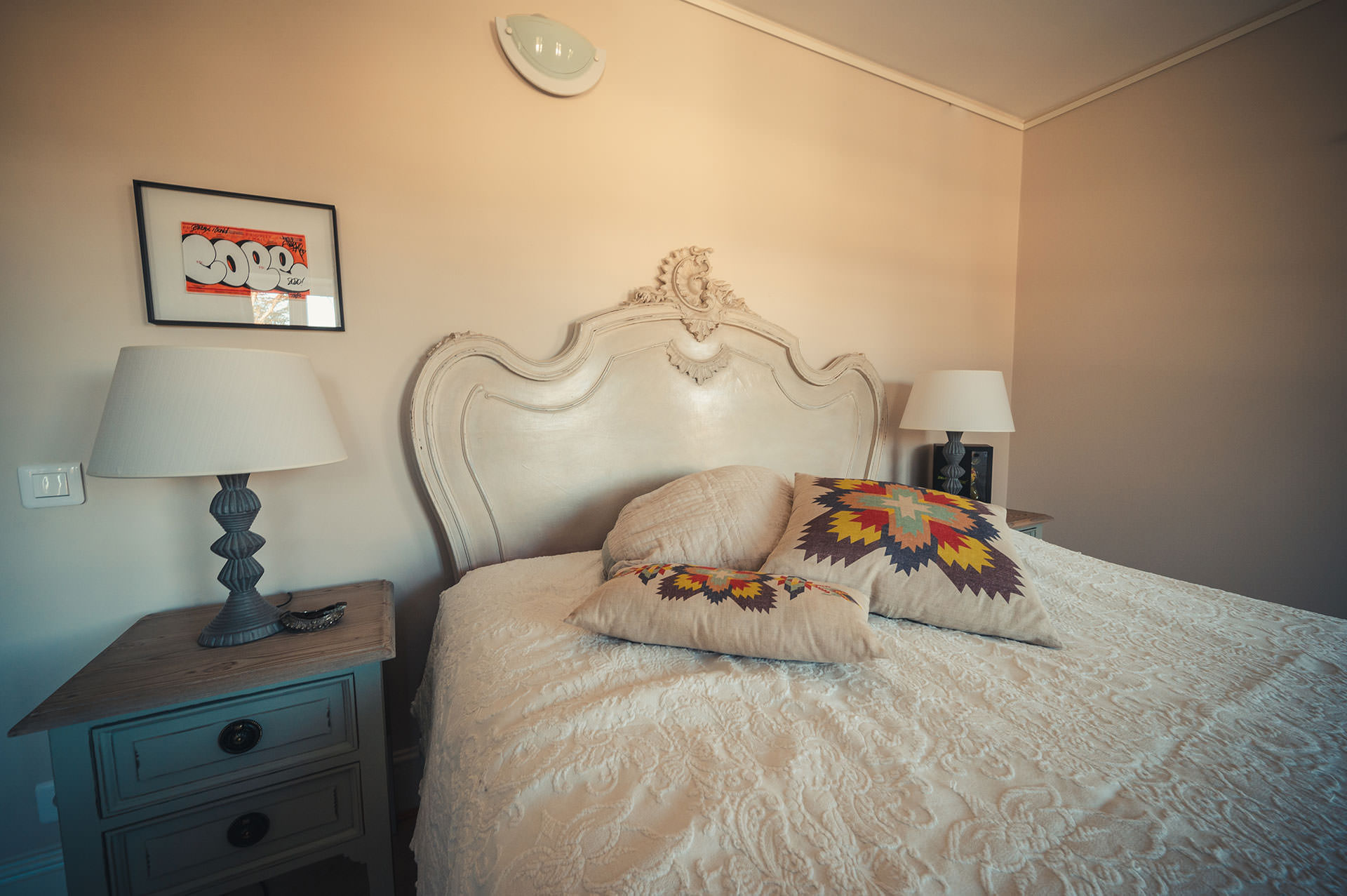 Enjoy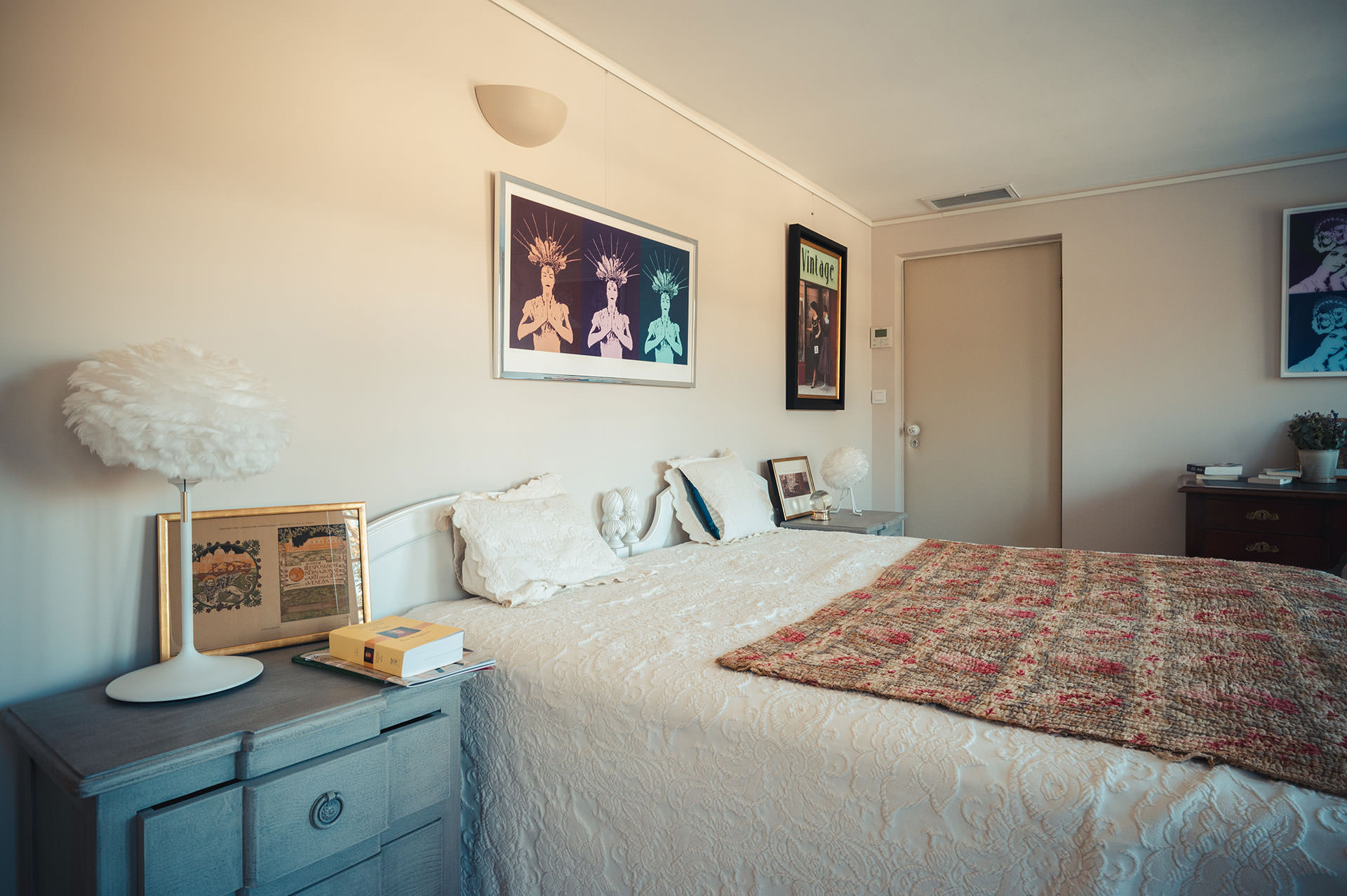 What more ?
If I know…
Wake up in the silence of the countryside, to the crystal-clear sound of birds chirping, and open your eyes to one of the many works of art, unique pieces of artists that we know and whose story we can tell you. , and that you can take home if you fall in love with it.
ART, FROM THE FIRST LOOK OF THE MORNING, ENCHANTED OUR DAY IN LA BASTIDE!
BOOK YOUR ACCOMMODATION IN A GUEST ROOM
IN THE VAR IN PROVENCE-ALPES-CÔTE D'AZUR.
Frequently Asked Question
Is it possible to add a cot in the bedrooms?
Our rooms are unfortunately not suitable for young children, and it is therefore not possible to add an extra bed
Are the rooms air conditioned?
Yes, the rooms are all air conditioned,